Coach Hire Prices
Average coach prices per hour
Although no two prices will be identical for the same journey, there is a general 'rule of thumb' you can adopt to give you an idea of how much the hiring of a coach or minibus is likely to be.
Take a look at our comparison tables, and if you want to obtain accurate quotes directly from our members, just hit the 'get a quote' button now.
| | | | |
| --- | --- | --- | --- |
| Per hour | Standard | Executive | VIP |
| 16-seater | £22 | £33 | £40 |
| 29-seater | £30 | £42 | £50 |
| 53-seater | £43 | £50 | £65 |
Finding Coach Hire Companies You Can Trust
Here at Coach Hire Comparison, we have partnered up with the UK's leading coach hire companies to bring you all their quotes and information in one place. We have information about where companies will be willing to travel and the types of vehicles they have, so when you use our coach hire comparison tool we'll recommend companies in your area that suit your needs. We also have a series of operator profiles throughout our website to provide you with the main details about their fleet.
Each operator you find on our website has been vetted by us. We have checked they are fully licensed and authorised, so when you receive quotes from us, you know the companies we suggest come personally recommended.
Take a look at some of our operators:
Johnsons Coaches – Henley in Arden

Johnsons Coach Travel are based in the Midlands. They have a fleet of their own vehicles, seating from 7 people in their minibuses to 63 people in their larger executive coaches. They cater for the majority of events, including day trips and sightseeing visits, as well as airports transfers, wedding hire, and school and corporate journeys. They also have two wheelchair accessible coaches that can seat up to 53 people.
Other coach facilities include:
Radio/CD/DVD Players
PA System
Leather Reclining Seats
Air Conditioning
Toilets & Washrooms
Hot Drink Facilities
Mayfair Coaches - London

Mayfair Coaches are based in London and have a fleet of coaches to seat between 16 and 53 people. They are suitable for a variety of events but are commonly booked for airport transfers, wedding and corporate hire.
Other coach facilities include:
Fridge
PA System
Hands Free Telephone
Air Conditioning
Toilets & Washrooms
Coffee Facilities
Coaches Excetera - London

Coaches Excetera are based in London and have over 60 years' experience in the coach industry. Their vehicle fleet can seat from 8 people in their minibuses to 70 people in their coaches. They also have 70 seater double decker buses available. Coaches Excetera provide a variety of services from sightseeing tours, wedding and corporate events to rail replacement buses.
Other coach facilities include:
DVD Players
PA System
Increased Luggage Capacity
Air Conditioning
Curtains
Reading Lights
Barnes Coaches - Swindon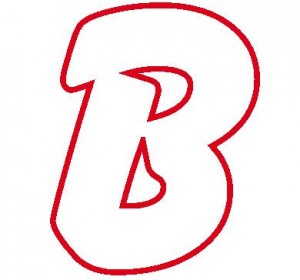 Based in Swindon, Barnes Coaches can accommodate party sizes from 8 to 100 people with their fleet. They specialise in long trips whether that be to Europe or the seaside. They also provide services for corporate hire, schools, weddings and much more.
Other coach facilities include:
DVD Players
Tables
Air Conditioning
Fridge, Warming Oven & Microwave
Hot Drinks
Reclining Seats + Arm and Foot rests
TA Coaches Scotland - Edinburgh

TA Scotland offer a series of coaches to seat from 9 to 53 people. Their coach hire services are available for a wide range of both public and private events, including airport and cruise transfers, corporate hire, school hire, wedding and much more.
Other coach facilities include:
Booster Seats Available
3-point Seatbelts
Air Conditioning
Bullocks Coaches - Manchester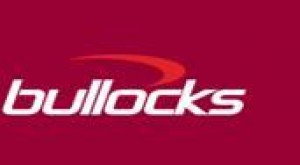 Based in Cheshire, Bullocks Coaches are one of the leading coach hire companies in the North West of England. Their fleet accommodates for 28 to 70 people and they are suitable for various private hire trips including sports clubs and societies, school hire and corporate.
Other coach facilities include:
WC
3-point Seat Belts
Air Conditioning
CD and DVD Players
Luggage Space
Tea and Coffee facilities