Coaches To Stansted Airport
If you're looking for coach or bus services to Stansted Airport, look no further. We offer a free coach and minibus hire comparison service, so you can get a series of quotes in minutes from local operators who have been personally vetted by us.
Private coach hire to Stansted is often a preferred method for those travelling with larger groups. With numerous pickup options available, spacious storage and enhanced facilities, coach hire can be an affordable way to making sure everyone arrives together and on time. There's nothing worse than on the day of your holiday calling around your party trying to find out where everyone is, whether they've remembered their passports and boarded their luggage, and trying to locate them in one of the busiest airports in the UK. Travelling together takes away the stress and with WIFI compatibility, leather seats, tables, toilets, CD/DVD players and PA systems, you can really help boast the morale and get in the holiday spirit the moment you lock your front door. Aside from their excellent vehicles, our chosen operators also have experienced drivers with in depth knowledge of the best routes to and from Stansted to all areas of the UK. Whether you're based in or around London, or slightly further afield, they'll make sure you never miss your flight and get home as quickly as possible after arriving on home turf.
If you're looking at your transport options, use our service to get free quotes for coach or minibus hire. Save yourself the pain of calling every company you can find on the internet to collect quotes, while hoping the price and availability stays the same after you've consulted every member of your group. We do the hard work on your behalf but as we already have a database of authorised operators, of all size and in every location, we can send you trusted quotes in minutes. These will remain true to price also so when you're ready you can log into our online system and confirm your booking.
Stansted Airport Transfers
Stansted is the fourth busiest airport in the UK, open 24 hours a day, 365 days a year. With over 170 destinations available to travel from, it's no wonder it has 24 million passengers crossing the threshold each year. Being a popular choice however means it can be difficult to find affordable transfers. While trains are available they are not ideal if you have a lot of luggage and are travelling with multiple people. London is also difficult to navigate if you're not familiar with the area. Airport parking is available should you want to drive yourself but finding a safe space where fees are reasonable can be a challenge. With private coach and minibus hire you could be transported from door to door and don't have to stress about the journey and figuring out the route. Why not get free quotes for our operators to see if this option works for your trip. Simply input your group size, locations and the date/time of your flight and we'll sort the rest.
Stansted To London
When you're travelling local, you might think it's not as important to book transport to Stansted. After all, London is a transport hub buzzing with options. However, with London being the bustling city it is, taxis can be quite expensive, and the tube is often cramped at the best of times. Plan your journey ahead, get great deals and travel in comfort.
---
Here is a list of our members that cover this area:

M & M Staffing Limited
M&M are a family business who strive to make the experience of coach hire or wedding bus hire as painless and professional as possible for our customers. From the initial booking to the end of your journey we will help you in any way we can to ensure everything runs smoothly. We believe the benefit of being a family business gives us the personal as well as professional touch. Contact us today to make an enquiry and we will get back to you as soon as we can. We can offer a choi...
View Profile

P & R Travel
Situated between Harlow and Stansted Airport P&R are committed to providing comfort, safety and cost-effectiveness, be it for days out, airport transfers, sightseeing, school trips, holiday tours, senior citizen outings or corporate coach hire. We can transport you to destinations anywhere in the UK and Europe for weddings, holidays, concerts, festivals, sports events, golf days, nights out and all manner of other occasions. To make your journey comfortable, our 16 seater minibuses (for 16...
View Profile

Bus62
Bus 62 offers comfortable and safe travel by coach or minibus. Whatever occasion you are celebrating we can provide affordable and reliable transport services for all your transportation needs. We serve customers in Essex, Kent, Hertfordshire or London, and can travel to all the locations in the UK and Europe! To rent a coach or minibus with a driver for a reasonable price, please contact our staff today. We specialise in both Coach Hire & Minibus Hire ...
View Profile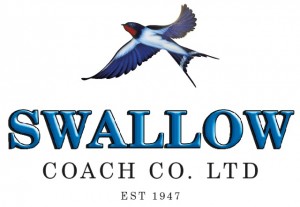 Swallow Coach Company
Modern coach travel is a truly wonderful way to see the city or countryside in total comfort and safety. If you are looking for a better way to get from A to B, The Swallow Coach Company is at your service. Our team provides superior coach and chauffeur services throughout London, Essex, Kent and the South East. With our state of the art approach including real time smartphone tracking, you will never be left wondering when your ride will arrive! ...
View Profile

Blueline Travel Limited
Coaches available include 49-seat executive coaches, 53-seat standard Coaches also vintage routemaster buses. Whether you require Air-Conditioning, W.C. Fitted, Small Kitchen and servery or Leather-seated coach we can supply to your requirements.
We also as well as supply coaches oversee the contract to completion to ensure peace of mind with 24-hour passenger logistics support.
View Profile