Coach Hire Comparison in numbers


213
Live Coach Operators


3348 Quotes Sent
In the last 7 days


797 Bookings made
In the last 30 days
---
Gatwick Airport Transport
If you've got a holiday booked and your chosen airport is Gatwick, we can help you find transfers to suit your budget. We have a database full of local coach and minibus companies that have been personally vetted by you. Don't waste hours on the phone ringing around to get the best deals, we can do all that on your behalf and get you quotes within minutes. Simply fill in your details in our price comparison tool and we'll send you all the details you need to choose a company that suits you. And the best part? Our service is completely free to use!
Why Choose Us:
Free quotes in minutes
Expert drivers with sound knowledge of all routes
High quality vehicles available in a range of sizes, with state of the art features
On time pick-ups
Flexible journey times to suit airport schedules
Affordable prices
Gatwick Transfers: Buses To & From Gatwick
Gatwick is the second largest airport in London and second most popular in the country, sitting only behind Heathrow. With passengers travelling for a variety of reasons, including both business and leisure, we understand the different transfer requirements.
You might not have considered a coach for your airport transfers but if you've booked to go on holiday as part of a group, it is more beneficial to travel together. Your holiday should start from the moment you leave the house and you don't want to get to the airport and start calling your group to see whether they're out of bed, on the way, have they checked in and whether they've started the merriments without you. Travelling together in the safe hands of an expert driver who knows how to make sure you arrive on time, in a state of the art coach with features such as leather seats and WIFI, will get your holiday off to the best start. Don't worry about road closures, parking space, fees or anything else. Your holiday should be just that, a complete break.
It doesn't matter if you don't have a large group either, our operators provide smaller coach and minibus services also. Each coach and minibus is available in a range of standards, from executive to luxury, with varying features. When we send you quotes we'll also provide information about the coach options, so you can choose something to suit your journey needs. Just fill in your travel details and we'll send you all the information you need so you can choose the most affordable deals.

Benefits Of Coach Transfers:
No delays and changeovers. Unlike with trains and other modes of transport, the driver will take you from door to door and plan your journey to make sure you arrive on time.
No extortionate parking fees. You won't need to worry about finding a parking space and the cost to leave your car there.
You don't have to worry about the journey. London isn't the easiest place to navigate and when time is of the essence you'll feel safer in the hands of an expert driver familiar with their surroundings.
Flexible travel timetables. Coach and minibuses travel around the clock as per your needs, and you won't need to worry if your flight is delayed. Drivers will keep tabs on your flight to make sure they're on time to pick you up.
---
Here is a list of our members that cover this area: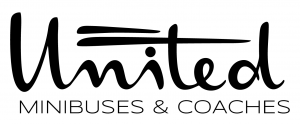 United Minibuses & Coaches
History Here at United Minibuses and Coaches, we've been providing the highest quality Minibus and Coach hire for nearly 20 years. We also specialise in providing tailor-made tours all over the UK. During that time we've established a fantastic reputation for providing a reliable and punctual service, coupled with a unique flexibility in responding to the needs of all our valued customers. Accolades/Reviews 2019 British Coach Tourism Finalists for: Coach Tourism In...
View Profile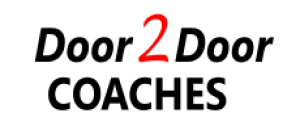 Door 2 Door Coaches
Door 2 Door Coaches is based in Brighton and Hove. Our aim is to provide a Door 2 Door service to all our customers with no hassle. With a fleet from 16 - 77 Seater Standard / Executive Coaches and Luxury/VIP minibuses . All our vehicles are reliable and maintained to their highest standard ensuring your safety is put first. Our drivers are friendly, professional and DBS Checked. Door 2 Door Coaches caters to everyone for every occasion.
View Profile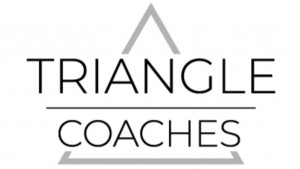 Triangle Coaches
At Triangle Coaches, we get you from point A to B with comfort and with ease. We are proud to be a reliable Transport Service in the Littlehampton, West Sussex. We'll work whenever our clients need us, offering worry-free, quality service at a great price. Contact us today and get where you need to go.
View Profile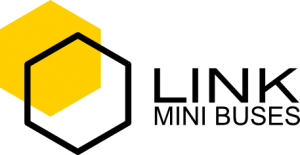 Link Minibuses
Welcome to Link Minibuses.
Affordable, reliable and always on time. Strategically placed in Gatwick, we aim to give you the best customer satisfaction level possible when hiring your transport.
View Profile

United Executive
United Executive coaches are based in Crawley West Sussex. We pride ourselves on offering the highest quality luxury travel & customer service throughout Sussex, Surrey, Kent and London. Hire one of our executive luxury Mercedes Benz vehicle, perfect for up to 16 passengers. Ideal for Weddings, Hen & Stag parties, Airport Transfers, Theatre Nights, Concerts, School Proms, Race Days (Ascot, Goodwood, Epsom etc. ) any Corporate Events. We are a newly formed company, offering o...
View Profile